Cloverdale, IN
POET Biorefining, located near Cloverdale, IN was purchased by POET on June 29, 2010 and celebrated its grand opening event on March 15, 2011. The 92 million gallon per year facility was previously operated by Altra Biofuels.

POET has installed the company's proprietary process technology and improved the original plant design. The approximately $30 million in upgrades include BPX, POET's patent-pending fermentation process which uses enzymes instead of heat, reducing energy usage by 10-15 percent. In addition, POET installed a water recovery system and new pollution control equipment. The plant began operations on March 22, 2011.

The plant provides a high performance, environmentally friendly fuel as well as a premium, high-quality Dakota Gold brand livestock feed for regional, national and international markets.

POET Biorefining - Cloverdale is pleased to be part of the Cloverdale, IN community, enhancing the local economy with improved corn prices, value-added markets for farmers, good-paying jobs, and increased local tax revenue.
---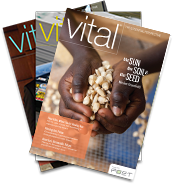 Want to stay connected? Get the latest news & information directly from POET through our print and online magazine, Vital - the Essential Perspective. learn more >>
---
Administration Office
Monday - Friday
8:00 AM - 5:00 PM
Local: (765) 795-3235
Toll Free: (877) 779-2676
2265 E County Rd 800 S
Cloverdale, IN 46120

Directions:
I-70 Exit 41 (Cloverdale)
Turn North go to County Rd 800 and turn left
POET is located on the right.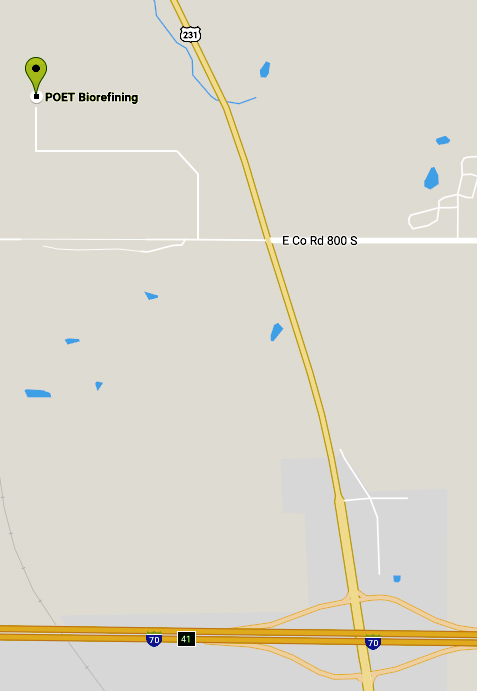 DDG Loadout:
Mon - Fri
7:30 AM - 8:00 AM

Corn Oil Loadout:
Mon - Fri
7:30 AM - 4:00 PM

Wet Cake / Corn Syrup Loadout:
7 days a week / 24 hours a day

Ethanol Loadout:
7 days a week / 24 hours a day

Grain Receiving hours are posted on the Cash bid website.

Grain Receiving Contact:
Main Line: (765) 795-7240

Christine Poole
Commodity Manager
Direct: (765) 795-7214
Cell: (765) 721-7359
christine.poole@poet.com

Michelle McCammack
Grain Buyer
Direct: (765) 795-7216
Cell: (765) 721-7239
michelle.mccammack@poet.com